Valinda Katherine Garcia, Esquire
Attorney at Law, LLC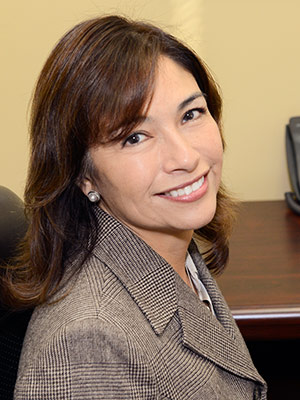 I received my J.D. from the Widener University School of Law in Wilmington, Delaware in 1996. I spent 4 and 1/2 years practicing in Philadelphia for the general practice firm of Stein & Perri first as a law clerk and then as an associate.
Following the birth of my first daughter, I began practicing in the commercial litigation group at Riley Riper Hollin and Colagreco. When the firm expanded its estates practice in 1999, I was asked to join the group. I discovered quickly that I had found the area of practice that I wanted to build. I formed my private practice in 2005.
In 2007 I began the Graduate Tax program at the Villanova University School of Law. At Villanova I was able to focus on the income taxation side of estates and small businesses and learned from some of this area's finest professors. A highlight of my graduate experience was working in the Villanova tax clinic where I represented low income tax payers with pending IRS issues.
In 2009 I graduated with a Masters of Law (L.L.M.) in Taxation. I continue to focus my practice in the area of estate administration, estate planning, tax controversy in cases pending with IRS or in Tax Court, the income taxation of trusts and estates and the formation of small business entities.
I am admitted to practice law in the Commonwealth of Pennsylvania, the United States District Court for the Eastern District of Pennsylvania, the United States Court of Appeals for the Third Circuit, the State and District Courts of New Jersey and in the United States Tax Court.
Contact Valinda: valinda@vkgllc.com
Kim Rogers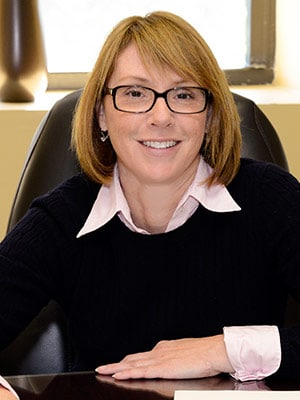 I graduated from Lafayette College with a degree in Chemical Engineering and began working for R.R. Donnelley & Sons in management training. Eventually, I ended up becoming a production planner there because it put my organization skills to better use. After moving often and choosing to stay at home to raise my three children, I went back to school to obtain a Paralegal Certificate from Villanova University in 2013.
Contact Kim: kim@vkgllc.com